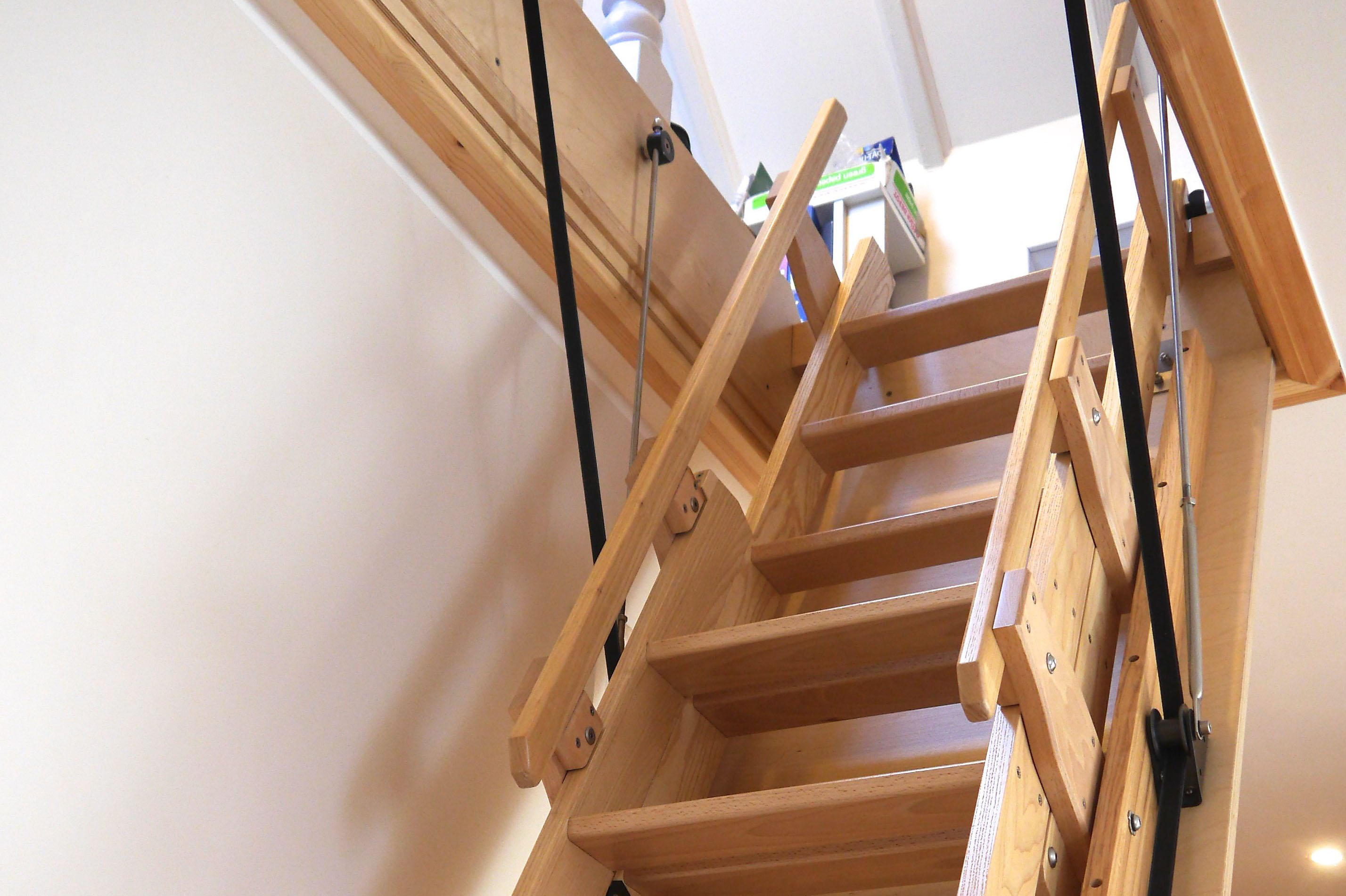 Which is the best loft ladder for me? This is probably the question going through your mind right now. You have just finished renovating your home, and finally, you have a loft. You are now planning on getting the right ladder to help you access it at any time and at maximum safety and convenience. Which one do you get? What are the aspects to consider before investing in one? Below is a list of the top factors that will guide you through your search process.
How regular will you be using the ladder?
This question comes back to what you intend to use your loft space for. For example, if you have made it your studying space, the chances are that you will be using it every day. If it is a storage room, you will probably need to climb up there occasionally when you need to pick something. These aspects will play a significant role especially in considering the strength of the ladder. If used regularly, a metallic ladder will do better than wooden.
If you are using it occasionally, a wooden one will do. A folding one may also be a great option as it helps you save space and you can unfold it whenever you need it. Nobody will even notice it is there until you need it.
The available space
The available space where you intend to install the ladder plays a significant role in determining the right one. For example, if you are working with limited space, a folding one would be the best option. This kind of ladder does not need much space. If you have ample space and you are working under a high budget, a timber ladder may be the better option. When selecting a loft ladder, make sure you are getting one that has been designed and assembled to fit your loft's hatch size. You also need to consider the pivoting height. Mostly a height of 1.1M above the loft floor is the recommended height. It could be frustrating if you get a loft ladder whose measurements do not match with the loft.
Who will be the ladder users?
Is it mainly intended for kids or seniors to access the loft? For example, if there are kids and older people who will be using it, you may want to consider one with space saving staircase and extra safety in mind. The ladders come with handrails and a landing at the top which makes them safer for the older and young ones. If the able-bodied individuals use it, you can go for the sliding model or one with a single handrail.
You can never go wrong with these tips. You will undoubtedly get a loft ladder that fits in your budget suits your space needs and serves you for an extended period. Do not forget to look for a good supplier as this will highly determine the quality of the ladder. Ensure the loft ladder is well installed, and you can now enjoy your loft space.