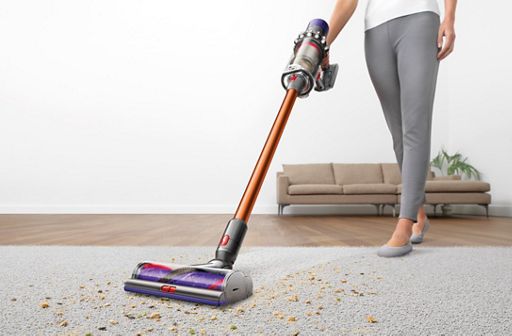 Your vacuum has lived, and you want to take the opportunity to replace it with a device better suited to your needs? Choosing the best vacuum cleaner that will also serve you just the way you would have loved can be overwhelming. You may need to know some things to better make a decision. In this article, I have compiled some tips to help you find the right vacuum cleaner!
Vacuum Cleaner with or Without Bag: What Differences?
Two large families of vacuum cleaners are available: vacuum cleaners with bags on one side and vacuum cleaners on the other. Small and often less expensive to buy, a vacuum cleaner with bag is ideal for people prone to allergies, because the user is never in contact with dust, even when emptying the vacuum cleaner. So if you are the type battling with one allergy or the other, you might consider choosing this vacuum cleaner.
However, the bag must be changed regularly to maintain good suction: it is necessary to provide for the purchase of new bags. The bagless vacuum cleaner ensures a constant suction and is more ecological. But, be careful: when emptying the tank, you will be in direct contact with the dust. So my recommendation will be; if you are allergic to duct or suffering from any other allergic reactions, it's better you stay off bagless vacuum cleaner.
Robot Vacuum Cleaner or Broom Vacuum Cleaner?
These two devices have revolutionized the world of vacuuming! With the broom vacuum cleaner, there is no need to drag the bowl when cleaning the floors: this is particularly handy, this vacuum cleaner is often wireless. The robot vacuum cleaner, on the other hand, is ideal for busy users. It is enough to start it so that it moves alone in the room, cleaning on its way the most difficult to access places. Some models, such as the iRobot Roomba 870 robot vacuum cleaner, are programmable. You can get a quality one in stores like Vacupro.
Vacuum Cleaner Water and Dust, What's The Use?
The vacuum cleaner water and dust has the function of sucking both dust and liquid. It is therefore particularly useful for cleaning a cellar, a garage or a workshop.
These are simple facts and hints about vacuum cleaner and following them will go a long way to help you have a great experience with vacuum cleaners.